Tell us who Tech Hustler is and what made you enthusiastic about crypto

As far as I can remember I always wanted to make money. Before I could legally work I was cutting neighbours' lawns, washing cars and even making a few bucks selling baseball cards. After 5 years in the US military, I was left with some problems that made it hard for me to work a real job. I started making a living reselling items locally and on eBay. Also, I began reading more about finances and frugality. I was trying to save as much money as possible while trying to make as much as possible. I started acquiring many old android and iPhones to sell and eBay. I had to learn about the hardware and how to fix them. Since I had so many phones I was wondering to see if there was any way I could make any type of income with them. Doing research I found out that I was able to mine cryptocurrency on my old phones as well as earn crypto, paypal, gift cards and more. The rest is history.
Who is your hero (in business or personal life)?

As far as who my hero is, I am a Christian so I would have to say GOD and Jesus Christ are my heroes. Being a Christian I learned to not waste space in my mind or heart with negative thoughts. I learned I can be anything I want to be. And I learned you have to ask to receive. As hard as I work. I pray harder.
What are the topics that you cover in your videos?

On my channel my favorite thing to review are apps and websites that pay you either passively or by some type of work you can do everywhere. These types of websites and apps pay out in crypto paypal and gift cards. We also mine cryptocurrency here, bitcoin, ethereum, helium, planetwatch and more. In the future I hope to dive a little bit more into finances. Frugality and credit card videos.
Describe crypto in one sentence

Crypto is the only way to be financially independent.
How do you see blockchain impacting the world moving forward?

Blockchain is already impacting the world and 99% of human beings do not even know it. Everything from your health records, apartment lease, even your kids report card will be on the blockchain. We are still early!
What's your strategy for earning crypto?

My strategy for earning crypto is setting a goal of how much of a coin I want to hold and then dollar cost average until I hit that goal. Then I reevaluate. I also invest in the DeFi space. I have lost a lot of money but I have made more. I like the risky staking cryptos that off high APY's.
What are your 3 tips that you would give to an inexperienced crypto investor? Why?

Tip #1 Never invest more than you are willing to lose. This is the wild wild west, anything can happen.

Tip #2 Do your own research! Do your due diligence to really understand what you are investing in.

Tip #3 HODL. If you believe in your crypto, hold your crypto. Think long-term. Maybe takes some profits here and there at all-time highs, but do you want to be the person that sold all your bitcoin at 70k and 5 years later bitcoin is worth 1 Million?
Copy crypto strategies with Vestinda
Diversify and grow you portfolio with ready-made, validated investment strategies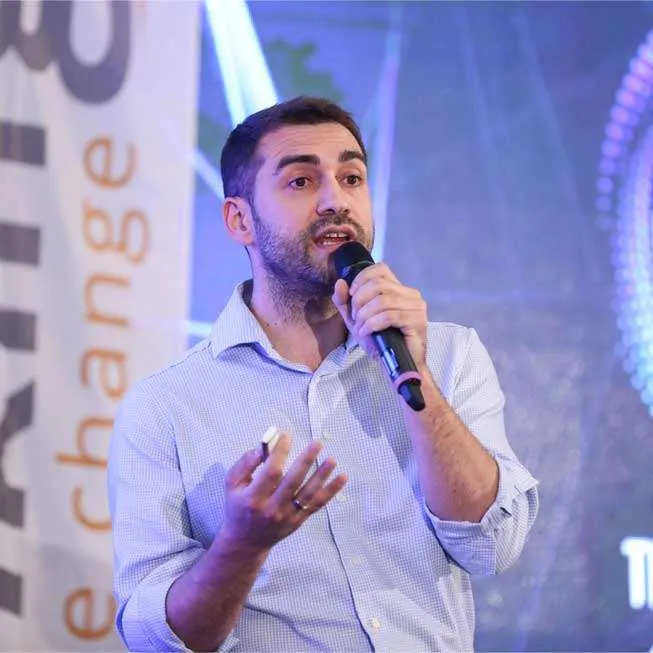 Founder & CEO of Vestinda.
Compacting years of investment portfolio building into just a few minutes.
https://www.vestinda.com/wp-content/uploads/2022/03/Blog-posts-cover-image-32.png
423
1210
Alin Breabăn
https://www.vestinda.com/wp-content/themes/vestinda/img/v-logo-header-color.svg
Alin Breabăn
2022-03-29 11:33:09
2022-10-18 08:51:45
Tech Hustler on why crypto is the way to financial independence