You are probably familiar with the world's largest cryptocurrency called Bitcoin. Perhaps you are interested in buying Bitcoin but don't know where to start. Navigating through the world of Bitcoin as a beginner can be a bit challenging. Don't fret, we have crafted an easy guide for you. This article will walk you through how to buy Bitcoin for the first time. 
What do you need to purchase Bitcoin?
Before purchasing Bitcoin, you need to ensure that certain things are in place. Here are the things you need to purchase Bitcoin:  
Mode of payment:

Ensure that you have a suitable mode of payment before buying Bitcoin. You can choose from a wide range of options like bank transfer, credit or debit cards, payment applications, barter, and even with cash during in-person transactions. 

Crypto platform:

You should get an account in a crypto exchange be it a centralized or decentralized platform. Crypto exchanges help users to buy and sell cryptocurrency, including Bitcoin. You can also get a crypto wallet to store your public and private keys. Not to worry, we will go more in-depth later in the article. 

Valid means of identification:

There is a term called Know Your Customer (KYC). KYC is used by platforms to verify the identities of their customers and ensure that they are qualified to be on the platform. KYC is usually used in centralized crypto exchanges. Make sure to get your valid means of identification ready. In Binance, for example, you will need to present a government-issued ID.
How do Bitcoin fees work? 
Bitcoin fees are charged for every transaction performed on the network. It denotes the difference between the amount of BTC sent and the amount of BTC received. Exchange fees are required by third parties like crypto exchanges when buying and selling crypto. However, these fees are different from the ones required by the network to process transactions. 
Bitcoin fees are a measure of the effort put in to make a transaction possible. You might wonder: Who do Bitcoin fees go to? Well, miners get these fees as a reward for their work. They perform an operation called Proof of Work (PoW) which requires validation of transactions. In short, miners are responsible for ensuring the blockchain's security and putting new BTC into circulation. 
The rate of fees depends on the speed at which you want your transaction to be completed. Many transactions are carried out on the network, waiting to be processed. These transactions are scanned and the ones with the highest fees are prioritized. Hence, the higher you pay transaction fees, the faster your transaction is processed.
Another factor that could contribute to transaction fees is network congestion. If a network is loaded with many transactions at a particular period, the fees may increase. The competitiveness of the network could cause people to pay higher fees for their transaction fees to be processed. Hence, causing the fees of other transactions to spike. 
Ways to buy Bitcoin
There are now many ways of buying Bitcoin due to its demand. Different platforms including crypto exchanges and wallets, are available to trade Bitcoin. However, these platforms may come with unique features to attract their targeted users. For instance, the Binance crypto exchange platform comes with the perk of having a wide pool of cryptocurrencies to choose from. That being said, you can also find the perfect platform to buy Bitcoin well-tailored to your preference. Let's have a look at the ways to buy Bitcoin as a beginner. 
Automated & effortless crypto investing
Protect your portfolio during bear markets with Vestinda
How to register on a crypto exchange
Download a centralized crypto exchange app on your mobile. Alternatively, you could visit their website. Some centralized crypto exchanges include Binance, Coinbase, Kraken, KuCoin, and so on. But in this guide, we will be using the

Binance

Crypto exchange. 

Click the "Register" tab at the top right of the screen. Then you will have the option to sign up. 

After providing the necessary information for signing up, a verification code will be sent to the email that you provided. Input the correct verification code and click the "verify" tab. 

The next page that will be displayed is to verify your account. But in this case, it will be a personal verification. Click the "Verify Now" tab. 

Provide information such as your country of residence, name, date of birth, address, postal code, and city to proceed. 

After correctly filling in that information, you will also provide a valid means of identification. Note that the document requested depends mainly on your place of residence. In the United States, for example, you can choose from an ID card, a passport, or a Driver's License. 

If your means of identification has been successfully verified, you can move to the next step which is facial recognition. Keep in mind that you have to download the app on your mobile if you are undergoing registration on the web. When you open the Binance app on your phone and scan the QR code from your desktop, a facial recognition box will appear. Ensure that you are in a well-lit area so that your face can be adequately captured. 

Congratulations! Now that your account is verified, you can now buy Bitcoin. 
How to buy Bitcoin on a crypto exchange
Log into your crypto exchange platform. If you are using the Binance app, click the "Buy Crypto" tab on the home page. 

A list of available cryptocurrencies will be displayed. In this case, choose Bitcoin (BTC).

Input the amount of Bitcoin you would like to purchase.

If you haven't linked any financial platforms yet, an option will be displayed to do so. You can link your credit card or debit card. Crypto exchanges like Binance support Visa and MasterCard. 

Ensure that you put in the correct amount of Bitcoin you want to buy and confirm. 

Provide your card information like Card number, Expiration date, CVV, Billing Address, and so on.

Your crypto exchange will process the transaction and display the amount of crypto that you will receive. 

The platform will redirect your bank transaction page. There you can follow the instructions given to you.

Once you have followed these steps, the money deposited in your wallet can be transferred to the blockchain as crypto. Note that some crypto exchanges have their own wallets embedded in them. You can now track your transaction by inputting your transaction ID in the search bar of the platform's blockchain explorer. For Binance, you can track your transaction on

BNB Blockchain Explorer

.  
How to buy Bitcoin with an International Bank Account Number (IBAN)
Log into your crypto exchange. Then select "Bitcoin" as your preferred cryptocurrency to proceed. 

Pick the option to deposit cash on the page.

Input your currency and select "Bank transfer". 

Provide your Bank Name, Bank Account Number, and other contact information like your email and phone number. 

Input the amount of money that you would like to deposit.

On Binance, you will be given a list of merchants to choose from with each having their fees, completion rates, and order completion time. Choose your preferred merchant. 

The account details of your chosen merchant will be displayed. You can make the transfer to your merchant on your mobile banking app. Confirm that you have made the transfer on the page. 

You may be asked to show proof like screenshots of completed payment. If so, provide them. 

Once confirmed, your merchant can then send over your Bitcoin. 
How to buy Bitcoin with a crypto wallet
Sign up for a crypto wallet if you haven't already. Some crypto wallets include Trust wallet, Coinbase wallet, Guarda wallet, and so on. 

On the welcome page, you will see two options: "Create new wallet" and "I already have a wallet". Click "create new wallet".

Enter your preferred username.

Your secret recovery phase will be displayed. They consist of a group of words that you will use to recover your wallet. You can write down your recovery phase, copy it to your clipboard, or take a screenshot, depending on the crypto wallet. Ensure to keep it safe and never share it with anyone. 

A new page will be shown to confirm that you saved your recovery phase. You may be asked to input the recovery phase or some words in them. 

Agree to the terms and conditions. 

Create a secure passcode.

Congratulations! You have created a crypto wallet. Now you can buy Bitcoin.

On the home page of your wallet, click the option to "Buy". 

Select Bitcoin from the list of currencies shown.

Enter the amount and a medium for payment. Payment is usually made through third-party providers so pick the one that is best suited for you. 

After getting redirected to your chosen payment platform, follow the instructions given to you there. 

After confirming payment, your third-party provider will send you a confirmation email. 

Your Bitcoin will be sent to your wallet. 
Now that you can buy Bitcoin seamlessly, ensure to trade wisely. You can also explore other ways of buying Bitcoin like P2P trading, traditional brokers, Bitcoin ATMs, and cold wallets.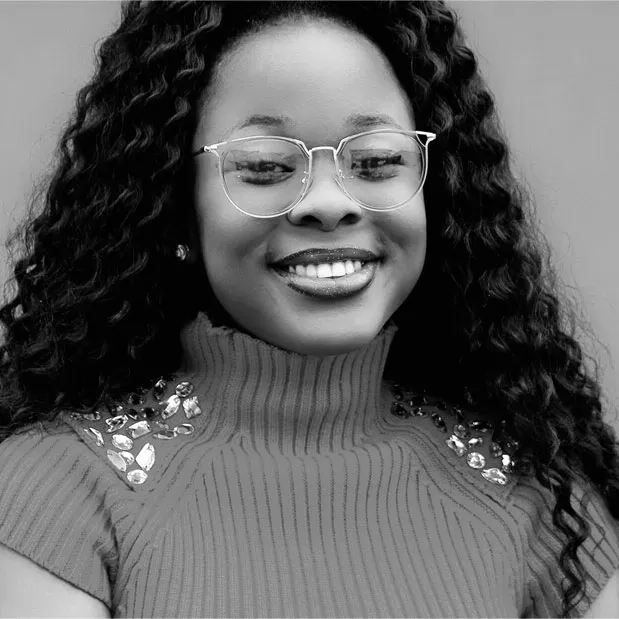 Ebiere Watchman is a prolific writer specialized in web 3.0 and finance. Ebiere's experience includes research projects, sales copywriting, and storytelling. She prides herself in crafting impeccable content to drive mass adoption in cryptocurrency.
https://www.vestinda.com/wp-content/uploads/2022/11/Blog-posts-cover-image-46.png
423
1210
Ebiere Watchman
https://www.vestinda.com/wp-content/themes/vestinda/img/v-logo-header-color.svg
Ebiere Watchman
2022-11-05 15:55:06
2022-11-18 16:07:14
How To Buy Bitcoin For The First Time?