Crypto regulation has become a mandatory subject of discussion, especially since crypto-related crimes have increased. While parliamentary bodies in continents like Europe have formed the Markets in Crypto Assets (MiCA) Regulation, countries in other continents have begun discussing how to regulate the activities of the cryptocurrency markets to reduce crypto-related crimes and protect investors.
Countries like China and Bangladesh have taken strong stances on cryptocurrency and banned it altogether in Asia. On the other hand, other countries like Japan and Singapore have drafted regulations on cryptocurrency use and encouraged its adoption. It is essential to know the different regulations of Asian countries if you use cryptocurrency within Asian borders. This article provides all the insight you need on crypto regulations of various countries in Asia, so keep reading to know about them.
Which Countries Have Regulated Or Banned Crypto In Asia?
Most countries in Asia have different perceptions of cryptocurrency, which affects how they interact with it. In countries like the Philippines, cryptocurrency has become an easy and cheaper way of sending money, especially amongst the unbanked population. Cambodia has also tried to introduce blockchain technology in its public infrastructures, while Bhutan is working with Ripple (XRP) to produce its first central bank digital currency (CBDC).
Asia has undeniably experienced massive growth in cryptocurrency adoption to the point where major crypto businesses like Crypto.com and stablecoin provider, Tether settled in Hong Kong. Singapore also houses a large number of crypto-related companies. These booming crypto activities have birthed the need for crypto regulations across Asian countries. Cryptocurrency regulation varies widely across Asia, and the essential rules imposed in Asia are taxation, anti-money laundering (AML), combating the financing of terrorism (CFT) laws, and licensing requirements.
In Japan, the Japanese Financial Services Authority (FSA) has issued a set of rules and guidelines regarding handling cryptocurrencies. These regulations require exchanges to register with the FSA and to implement measures such as customer due diligence and anti-money laundering systems. South Korea treads slightly the same path the government has implemented measures like KYC/AML requirements and banned the use/trade of specific cryptocurrencies.
Additionally, the government has implemented a tax on crypto trading profits, with the rate varying depending on the amount of profit. The Monetary Authority of Singapore (MAS) has issued several advisories and guidance regulating cryptocurrencies. These include requirements for exchanges to comply with KYC/AML rules and implement measures to prevent the misuse of cryptocurrencies for money laundering and terrorism financing activities.
China is one of the first countries in the Asian terrain to ban cryptocurrency. Initially, they banned crypto mining due to environmental concerns. However, they've extended the bans to trading and other crypto-related activities. Along with China, Bangladesh is another country that has imposed these strict sanctions against using cryptocurrency in any form.
Despite this massive surge in crypto adoption that Indonesia has experienced lately, the authorities have prohibited banks from supporting crypto transactions. In addition, Islamic leaders have also issued a "fatwa" to their Muslim population against using crypto. Vietnam is another country that has banned the use of cryptocurrencies as a mode of payment, though crypto trading is legal.
Overall, the regulatory landscape for cryptocurrencies in Asia is still in its beginning stages and constantly evolving. This is because authorities are concerned about the fraudulent activities carried out with crypto and are looking for the best ways to curb them. While some already have comprehensive regulations, others are yet to introduce clear legislations, which is why it's best to consult with local authorities to understand the current rules in a specific country.
Automated & effortless crypto investing
Protect your portfolio during bear markets with Vestinda
Crypto Regulations in Various Asian Countries
We'll be explaining the different crypto regulations in various countries in Asia to give you an idea of what these regulations look like and how they work.
Crypto Regulations in Japan
Japan is recognized as one of the most crypto-friendly countries in the world, as they accept cryptocurrency in its entirety. The Financial Intelligence Unit (FIU) and the Japanese Financial Intelligence Centre (JAFIC) are in charge of implementing the PSA and FIEA legislations.
Japan's Payment Services Act (PSA) serves as regulatory legislation for cryptocurrency custody service providers (those who do not buy/sell crypto assets). In contrast, the Financial Instruments and Exchange Act (FIEA) covers other cryptocurrency derivative companies.
These regulations changed the term from "virtual currency" to "crypto asset" and tightened rules on crypto derivatives trading and managing users' virtual assets. Japan also regulates cryptocurrency under AML and CFT measures. In addition, the authorities must scrutinize exchange providers as written in the Guidelines for Anti-Money Laundering and Combating the Financing of Terrorism.
By law, virtual asset service providers that provide exchange services must undergo strict KYC (Know-Your-Customer) checks and keep track of transactions. They're mandated to keep at least 7 years worth of records, maintain verification and transaction records and report suspicious transactions to the appropriate authorities. Recently, there have been talks about relaxing specific regulations like the excess scrutiny of cryptocurrency tokens before being listed by exchanges, and other rules, to make operations easier for crypto startups and prevent them from leaving.
Crypto Regulations in
India
Since 2016, the Indian government has been changing its stand on cryptocurrency regulations. Initially, they banned all crypto-related activities, but now, they have come up with a regulation— the Cryptocurrency and Regulation of Official Digital Currency Bill— that states the differences between cryptocurrencies and the type of crypto-related activities allowed in the country.
India aims to protect investors from fraudulent activities under specific guidelines, and exchange platforms will be classified as crypto providers so they can carry out sales, purchases, and asset-holding services. There are also talks about imposing taxation on all crypto earnings, though the government has yet to clarify that.
Crypto Regulations in
Hong Kong
The Hong Kong government has been less rigid on cryptocurrency over the years because they're virtual assets and not legal tender. As a result, the Hong Kong Monetary Authority (HKMA) does not supervise them. In recent times though, the country has decided to adopt stricter policies that will amend its AML, CFT, and investor protection laws to include crypto-asset service providers. This means that crypto-related businesses would be required to undergo the same rigorous procedures as traditional financial institutions before being granted a license to operate in the country.
Unlike other countries, Hong Kong has used the FTX collapse to adjust its regulations and mitigate risks associated with centralized exchanges. However, in the aftermath of the FTX exchange collapse, global regulators have faced public backlash for failing to protect retail investors.
The Hong Kong government drafted a "Policy Declaration on the Development of Virtual Assets" regulatory framework in October that reviews investor protection regulations and suggests an evaluation of crypto projects to improve the technologies of underlying virtual assets. This legislation should be implemented around June 2023 after the authorities have carried out the necessary protocols.
Crypto Regulations in
Singapore
Singapore is one of the most crypto-progressive countries, especially in Asia. However, recent happenings have caused them to clamp down on certain activities like retail trading and crypto adverts in public spaces. This decision has brought a lot of backlash because critics think their regulations are backward and not fitting the image of the crypto-progressive nation they're portraying to be.
How does Singapore normally regulate crypto regulations? The Monetary Authority of Singapore (MAS) outlined strict CFT and AML regulations to stop illegal crypto funds transfers and is directed at digital payment token (DPT) service providers. In 2021, they extended it to custodial wallet services for DPTs. For licensing, virtual assets service providers must apply with the MAS and can only operate after being licensed. In addition, their headquarters must be in Singapore and comply with AML/KYC regulations.
Crypto Regulations in
China
China applies strict crypto regulations, which also have complexities. For example, there is a general ban on crypto-related activities, from mining to trading to issuing cryptocurrency.
China is used to issuing bans like this, from the first ban in 2013 that prohibited banks from executing crypto transactions to the one in 2017 that cracked down on ICOs and crypto exchanges. They adopted milder procedures afterwards, but in 2021 they banned all mining activities due to environmental concerns, and this caused a massive emigration of Bitcoin and other cryptocurrency miners from China.
Crypto Regulations in
Vietnam
Vietnam has been a welcomer of digitization and innovation. As such, they're always looking to utilize technology beneficially. Regardless of how open-minded Vietnam is towards innovation, they have disregarded the use of Bitcoin and other cryptocurrencies as payment. This is because since cryptocurrency became widely adopted in Vietnam, it has also been used to carry out illegal dealings.
With this negative turn in events, the Vietnamese government decided to regulate cryptocurrency using specific rules to propagate innovation and protect people who use/invest in it. Currently, Vietnam does not accept Bitcoin or other cryptocurrencies as a form of payment and wants to ban it officially; however, it is still regarded as an investment vehicle. The State Bank of Vietnam also banned the issuance and supply of cryptocurrency, and infringers will pay fines of up to $8,700 and imprisonment.
The regulatory framework does not protect investors, especially retail investors, who are exposed to high risks. Therefore, Vietnam's Ministry of Finance organized a research group to study cryptocurrencies and how their government can utilize them in the Vietnam finance industry (e.g., formulation of digital currencies). The group will learn the intricacies of cryptocurrency, recommend regulations in different aspects, and regulate crypto activities in money laundering, anonymous financing, hacking, etc. Additionally, there might be taxation policies on cryptocurrency trading, thus increasing the country's revenue.
Conclusion
Crypto regulations in Asian countries are diverse, but they all focus on primary issues like taxation, money laundering, combating the financing of terrorism, etc. By regulating cryptocurrencies, Asian countries can clamp down on these rules and make crypto trading safer in their countries.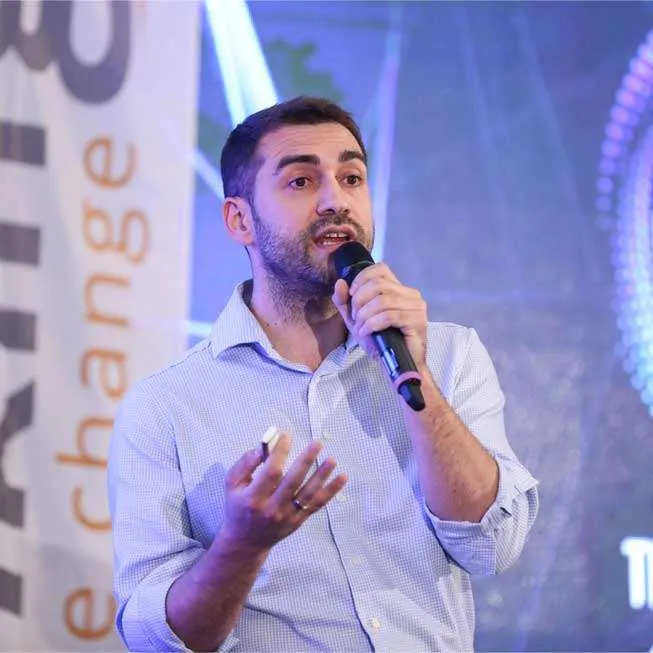 Founder & CEO of Vestinda.
Compacting years of investment portfolio building into just a few minutes.
https://www.vestinda.com/wp-content/uploads/2022/12/Blog-posts-cover-image-55.png
423
1210
Alin Breabăn
https://www.vestinda.com/wp-content/themes/vestinda/img/v-logo-header-color.svg
Alin Breabăn
2022-12-02 12:48:24
2022-12-13 12:49:47
Crypto Regulation in Asia 2022