Cryptocurrency was introduced to the world in 2009, and since then, it has grown in adoption and use case. However, it has also experienced "abuse" because people have used it to carry out scams, fund terrorism, etc. Many of these happenings— including the latest FTX exchange crash that saw billions of dollars wiped away from the cryptocurrency market— have made people lose trust in cryptocurrency.
This has also caused people to wonder if the crypto market can be regulated somehow, despite being decentralized, as assets are constantly being lost yearly. The regulatory bodies of the European Union came together, discussed how they could control the activities of the cryptocurrency market in Europe, and drafted some regulations to help protect individuals' assets in the crypto markets.
This article discusses crypto regulation in Europe, the regulations which are about to be implemented, as well as the scope and to whom the rules apply. Learning these regulations and getting acquainted with them before they're passed into law is essential, especially if you're a European crypto trader or live in a European country.
How Is Crypto Regulated In Europe?
The Market in Crypto-Assets Regulation, popularly referred to as MiCA, is the new legislation formed by the European Union. MiCA was created to regulate activities around cryptocurrency in the EU and help bring order to cryptocurrency. It covers vital areas like authorization, transparency, disclosure, and supervision of transactions. It applies to legal bodies involved in issuing, trading, and other crypto-related services.
Also, it is worth noting that MiCA is the first comprehensive set of rules created around crypto regulation. Before MiCA, some digital assets classified as "financial instruments" were being regulated by EU financial services regulation. This means that if a crypto asset is already classified as a "financial instrument," it will continue to be regulated under its existing framework, not MiCA.
After MiCA has been approved by the Parliament and before implementation, the European Securities and Markets Authority (ESMA) will release guidelines to help the general public understand how MiCA interacts with other financial regulations and set a clear difference between crypto assets under MiCA and other financial instruments. Doing this will help to understand crypto regulation in Europe better.
MiCA aims to protect investors, prevent market abuse and manipulation, offer explicit information to investors to help them know what they're getting into, and generally regulate the industry's excesses. With MiCA, the EU hopes to curb market manipulation, money laundering, terrorist financing, scamming, and other criminal activities that cryptocurrencies are being used to perpetrate. Furthermore, MiCA will change the crypto industry by ensuring that digital assets are safe and convenient for the people.
MiCA: Markets in Crypto-Assets
Markets in Crypto Assets, popularly known as MiCA, is the name of the set of regulations agreed upon by the European Union on the 30th of June 2022 to regulate cryptocurrency and its uses within the European borders. It was first conceived in 2020, as a section of the EU's Digital Finance Package, along with the Digital Operational Resilience Act (DORA) and a Distributed Ledger Technology (DLT) Pilot Regime Regulation.
Together, MiCA and these other rules reflect the EU's aim to accept digital finance and become a key player in the digital finance industry. Under MiCA, crypto assets are defined as "the digital representation of a value or a right, which may be transferred and stored electronically, using distributed ledger technology or other similar technology."
This clause splits crypto-assets into three sub-categories, each of which has different requirements:
Electronic money (e-money) tokens— these crypto assets stabilize their value based on one official currency.

Asset-referenced tokens— these crypto assets are not e-money tokens but stabilize their value by having other existing assets backing them.

Other crypto assets— This covers all other crypto assets, not e-money tokens or asset-referenced tokens. Utility tokens— crypto assets that provide access to the service provided by the token's supplier— are included in this category.
MiCA does not apply to unique and non-fungible crypto assets, which include NFTs and other digital collectibles. Though, it is stated that in the future, if NFTs become classified as either crypto assets or financial instruments, then they'll be regulated by the appropriate regulatory framework.
Scope of MiCA— What Does It Cover?
MiCA covers crypto issues extensively. Issues like stablecoin stability, money laundering, environmental impacts, consumer protection, etc., are covered by this regulation, which makes it likely to have a heavy influence on the global crypto market. We shall look at MiCA's scope on different issues that affect the crypto market and how this regulation will help curb those problems.
Stablecoin Stability
On the issue of stablecoins, MiCA states that all stablecoins will maintain minimum liquidity to prevent unexpected crashes. In addition, they'll have a registered office in the EU and offer \ stablecoin holders a claim to their asset at any time. 
All stablecoins, too, shall be supervised by the European Banking Authority (EBA). This clause will help to prevent unexpected crashes like that of TerraUSD, which happened earlier this year and wiped off over $40 billion of investor funds from the crypto market.
Environmental Impact
It's no news that most cryptocurrencies have a terrible effect on the climate due to mining activities. For example, Bitcoin reportedly consumes over 200 Terawatt-hours (TWh) yearly, almost equal to the energy consumption for the entire country of Argentina.
This high energy consumption is alarming, as it leaves heavy carbon footprints contributing actively to global warming. To curb this, MiCA regulation issues that all crypto companies will have to disclose their energy usage and display this information online to inform the general public about the climate impact.
Prevention of Money Laundering
Under MiCA, the EBA will record crypto asset service providers that engage in money laundering. Also, there would be regular audits to ensure that anti-money laundering rules are obeyed.
Consumer Protection
MiCA regulation helps protect investors in the crypto market, especially novices. This means that all cryptocurrency companies must provide enough details about their token before the general public can interact with them. By doing this, investors will know the risks, costs, charges, etc., before investing, and it'll help to reduce the chances of falling victim to a scam.
Crypto Company Accountability
This clause demands that crypto companies are accountable for the loss of investors' crypto assets. It also requires that crypto service providers make the following provisions:
A whitepaper that explicitly explains the mandatory disclosures and other relevant information.

Crypto-asset service providers (CASPs) that offer custody and administration services on behalf of third parties must sign a contract with their clients to ascertain their responsibilities.

Issuers of asset-referenced tokens must keep up an elaborate government arrangement that highlights transparent and consistent responsibilities, processes to report and manage risk, accounting procedures, and so on.
These regulations under MiCA shall be overseen by appropriate authorities assigned by each Member State. The authority could be either new or existing. However, MiCA regulation shall be governed by the European Banking Authority (EBA) and European Securities and Markets Authority (ESMA) at the Union level.
When a crypto-asset service provider defaults in any MiCA regulations, they are given penalties ranging from fines of up to 5 million Euros or a proportion of the annual revenue (from 3% to 12.5%), depending on the severity of the offense. The appropriate authorities shall dish out these penalties to the offenders, who must also face the criminal sanctions of the Member States they're based in.
Automated & effortless crypto investing
Protect your portfolio during bear markets with Vestinda
Who Will MiCA Apply To?
As the name implies, the Markets in Crypto Assets (MiCA) regulation applies to all issuers and crypto-asset service providers (CASPs).
Crypto-asset Issuers
MiCA covers all crypto assets that are not under the financial instrument umbrella and do not exist under any financial service legislation. 
The three sub-categories stated above, e-money tokens, asset-referenced tokens, and other crypto assets, are split into financial instruments and crypto assets. It is the duty of the ESMA to bring legal clarity by explaining the criteria for crypto assets that are considered financial instruments (and under a financial service regulation), and the rest fall under MiCA, except NFTs, which might be added in the future depending on what it is classified as.
Crypto-asset issuers shall be mandated to present a whitepaper containing all vital information on the crypto asset. Their marketing content must be similar to what is written in the whitepaper. They will also notify national competent authorities (NCAs) of why the crypto assets should not be considered as financial instruments in Section C of Annex I to Directive 2014/65/EU (MiFID II) or any other category outside MiCA's scope (e.g., e-money or deposit).
Generally, crypto-asset issuers' whitepapers don't need to be approved by the NCAs, except if the crypto asset is a stablecoin. Also, some crypto assets can be exempted from publishing whitepapers, such as those given for free, cryptocurrency obtained through mining, and private offerings to a small number of investors. Again, asset-referenced tokens and e-money tokens are not exempt from this.
Crypto-asset Service Providers (CASPs)
CASPs refer to wallet providers, trading platforms, exchange platforms, and other related services. They will need to be authorized to operate within the European Union. Asides from that, they also need different requirements such as safekeeping customers' funds, complaint resolution practices, and other organizational requirements, depending on the CASP type.
CASPs that provide custody services will obey specific requirements that protect customers' wallets and shall be liable for any loss. MiCA will also regulate market abuse, especially market manipulation and insider dealings.
Most importantly, CASPs must be registered and authorized with an "EU passport" to offer their services in the EU.  They'll be supervised by the NCA of the CASP's registered office. The EBA and ESMA will handle everything regarding the technicalities and documentation, ensuring that CASPs are not going against regulation.
It is worth noting that CASPs that do not register themselves with the EU but still carry out operations shall be fined up to 5 million Euros or have up to 5% of their annual revenue deducted.
Final Notes on Crypto Regulation in Europe
MiCA is the first set of comprehensive crypto regulations ever written by a government body, despite the many regulation talks from different government bodies. The introduction of MiCA is bound to have a global effect on the crypto market, as it is the first of its kind. It has also motivated other countries to form their own set of regulations. MiCA will be fully effective by 2024. Though the Parliament has yet to approve it, it is expected to be accepted.
Due to the MiCA regulation, countries like the USA, China, etc., are gearing up to draft and implement their regulations on how they can effectively regulate activities in the crypto market in their region. These regulations are bound to create a more secure future in the cryptocurrency world, where investors invest with lesser fear, armed with more knowledge.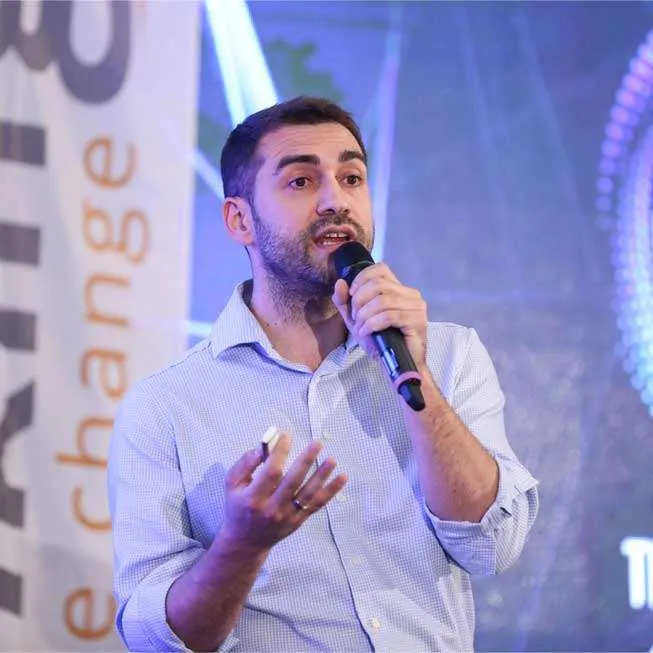 Founder & CEO of Vestinda.
Compacting years of investment portfolio building into just a few minutes.
https://www.vestinda.com/wp-content/uploads/2022/12/Blog-posts-cover-image-54.png
423
1210
Alin Breabăn
https://www.vestinda.com/wp-content/themes/vestinda/img/v-logo-header-color.svg
Alin Breabăn
2022-11-30 23:46:51
2022-12-08 12:02:25
Crypto Regulation In Europe 2022