Crypto trading and volatility are tightly knit together in the crypto market. The market fluctuations and constant analysis it requires make it difficult for investors to cope. Emotions also come into play, thereby tampering with rational analysis and trading actions. This is why crypto bots were launched— to handle automated trades at all times of the day. Let's take a deep dive into crypto bots and how they work.
What is a crypto bot?
A crypto bot is a program that performs automated trades. Crypto bots help to execute trading operations on behalf of investors. They are programmed to make trading actions under certain conditions. However, you may program your crypto bot to execute trades using your preferred rules. For instance, you can program your bot to sell a cryptocurrency when it reaches a certain price. 
An investor who is largely driven by emotions may find crypto bots quite helpful. They often make quick and logical decisions to yield the best outcome possible. A busy investor may also see crypto bots as helpful since the software can work round the clock and monitor trades at any time of the day. 
How do crypto bots work? 
When you think of crypto bots, you probably imagine little machines hovering around a room filled with coins while performing trades with them. Well, that might not be so far-fetched. Simply put, crypto bots are self-executing software that performs automated trades. This means that they are programmed to execute trades on their own. However, the factors that account for the abilities of crypto bots are embedded in their programs. Its concept goes a bit like this, "if X condition is met, then Y action can be executed". 
We'll use an illustration to explain it better. Jack wanted to place a trade on a particular cryptocurrency, but he felt like the price was too high. Suppose the value of the cryptocurrency was $1000 when he had his eyes on it. But he was only willing to buy the cryptocurrency for $900. To achieve this, Jack modified his crypto bot to only buy the cryptocurrency when the price hit $900. This bot was amazing for Jack because he didn't have to monitor the charts constantly. The bot also did most of the work for him! 
An Application Programming Interface (API) is an essential feature in crypto bots that facilitates automated trades. You can also modify APIs for a crypto bot to execute trades with your set rules. They may also restrict IP addresses that deliver instructions. In hindsight, instructions will only be followed if they are from a particular IP address. This can reduce scams and hacks on the platform. 
Types of crypto bots
There are different types of crypto bots used for their respective functions. Here are the main types of crypto bots:
Arbitrage bots
Crypto arbitrage trading entails buying cryptocurrency at one exchange at a low price and selling them at another exchange at a higher price. The little differences in price account for a trader's profits when multiple or large-scale trades are executed. Arbitrage bots locate the price differences across crypto exchanges and make trades on them accordingly. Over the years, the price differences across crypto exchanges have gotten slimmer, so they might not be as profitable as it previously was. However, arbitrage trading still remains profitable to many, provided that a good crypto bot is used. 
Technical trading bots
Technical trading bots use technical indicators and signals to execute trades. The bots base their trades on previous price movements, analyze previous price movements and predict future prices. Technical trading bots may employ copy trading, which involves mirroring the trading strategies of another trader or algorithm. 
Leverage bots
Leverage bots use borrowed funds from crypto exchanges to execute trades. When you leverage, you simply borrow from a crypto exchange to buy cryptocurrency. Leveraging may be helpful if you feel that the price of an asset may increase, but you do not have enough money to buy it. Suppose you wish to buy an asset worth $300, but you only have $100. You can opt for $100 with 3X leverage. Then you will get $300 to buy the cryptocurrency you want. Note that your predictions may not always be accurate, and there is a possibility that you could still incur losses. Hence, it is important to be informed about your investment before employing leverage bots. 
Coin lending bots
Coin lending bots allow you to lend money to margin trades and make returns through interest. Going through this process manually may be very inconvenient. This is why coin lending bots are important to automate the process and make things easier. You may also modify the bot to a certain currency to ensure that your money is returned at a set date and evaluate your strategies. 
Automated & effortless crypto investing with Vestinda
Protect your portfolio during bear markets
Best crypto trading bots
Pionex
Pionex is a crypto exchange embedded with 16 built-in trading bots. The platforms offer different types of bots, including Grid trading bot, Infinity grid bot, DCA bot, Smart Trade bot, and Spot-Futures Arbitrage bot. Pionex offers free trading bots, although, there is a fee of 0.05%. 
CoinRule
CoinRule is an easy-to-use trading platform that requires zero coding. The types of trading bots offered include Trend following techniques, Order types, and so on. Crypto exchanges like Binance, Coinbase Pro, Bitpanda pro, and Kraken are supported on the platform. CoinRule has a high rank because it employs various technical indicators to obtain the best possible results. They offer a free basic package, a hobbyist package for $30 per month, a trader package for $60 per month, and a pro package for $450 per month.
Cryptohopper
Cryptohopper is a top trading bot that supports arbitrage, AI, and mirror trading. It is an easy-to-use platform with various strategies and indicators in their bank. Cryptohopper has also gained favor due to its security and data privacy. The platform has a 30-day free trial with additional packages costing $19, $49, and $99 every month. 
Bitsgap 
Bitsgap is a crypto platform embedded with highly efficient trading bots. The types of bots offered on Bitsgap include Grid bots, Future bots, and so on. They also support a wide range of crypto exchanges like Binance, Kucoin, Livecoin, Kraken, and more! Bitsgap offers a 7-day free trial with a basic plan of $29, an advanced plan of $69, and a pro plan of $149. 
Risks of using crypto bots
Cryptocurrency limitation:

Crypto bots operate on various crypto exchanges. Some crypto exchanges may not have the particular cryptocurrency that you would like to trade. So if a cryptocurrency is not available on an exchange, you will be unable to use a crypto bot to trade that cryptocurrency. 
Tedious bot configuration:

Crypto bots are used because of the convenience it provides. However, setting up your parameters can be quite a tedious task. This process is important to get your preferred outcome when trades are being executed. So you might have to undergo extensive research and analysis while setting up your parameters. 
Unexpected events:

Although crypto bots are automated and programmed in a particular way, unexpected events may occur that could cause them to be inefficient. A crypto bot may not detect an unexpected shift in market trends. Hence, wrong analysis can be made, leading to losses. 
Hacking risks:

Some bots are not as safe as they seem. Software disguised as bots can be used to steal important information. Even worse, they may get access to your wallet information and steal funds from your crypto wallet.  
Code inconsistency:

Program codes are susceptible to faults that may cause a bot to crash or lag. If this happens, a trader might have to regularly check the bot's functionalities. 
Who can use crypto bots?
Crypto bots can be used by a wide range of traders. It has been so simplified that you do not have to be tech-savvy to use it. A simple day trader can access crypto bots to make regular trades. Crypto bots are spectacular for consistent trades since their main essence is to profit off price volatility. For traders that may not always have time to monitor the market, crypto bots are great! You can also employ crypto bots when implementing certain trading strategies. Technical trading bots can work hand in hand with your preferred trading strategy, using signals and indicators to get the best possible result. 
Are crypto bots profitable?
The short answer is yes. Crypto bots can be profitable if they are configured correctly. This bit determines how efficiently it will perform according to your preferred results. To maximize the use of crypto bots, you need to understand the goals you would like to achieve in trading and set your parameters according to them. Beginner traders can use crypto bots to navigate their way around trading and execute trades on their behalf. Expert traders could also use their existing knowledge of the functionalities of the bot to get great outcomes. However, an important note is that crypto bots do not provide a 100% guarantee of profit.
Vestinda versus Trading Bots
Vestinda is a trading platform that offers a variety of tools and features for users to automate their investments and protect their portfolios in bear markets. It includes features such as live trading, a strategy builder, a portfolio tracker and a strategy library.
One key difference between Vestinda and a trading bot is that Vestinda is a platform that combines both the knowledge of expert traders and the power of technology. While both trading bots and Vestinda can be programmed to follow certain strategies or rules for executing trades and operate around the clock, Vestinda's strategies are constantly updated according to market conditions by human intervention. 
Vestinda also offers a wider range of features and tools beyond just live trading, such as demo trading and backtesting, helping traders test out their trading ideas before risking real money.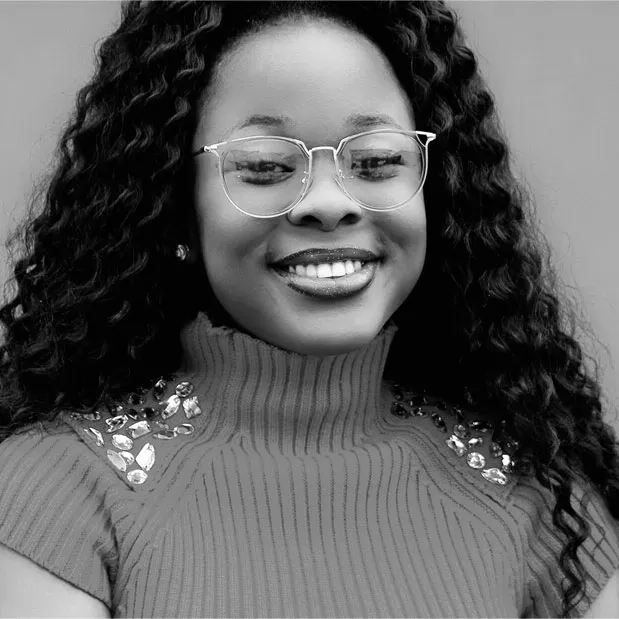 Ebiere Watchman is a prolific writer specialized in web 3.0 and finance. Ebiere's experience includes research projects, sales copywriting, and storytelling. She prides herself in crafting impeccable content to drive mass adoption in cryptocurrency.
https://www.vestinda.com/wp-content/uploads/2022/09/Blog-posts-cover-image-33.png
423
1210
Ebiere Watchman
https://www.vestinda.com/wp-content/themes/vestinda/img/v-logo-header-color.svg
Ebiere Watchman
2022-11-19 14:35:00
2022-12-19 16:02:42
What Is A Crypto Bot?