Millennials have experienced a series of highs and lows in the economy. Not only did they experience numerous economic crises, but they were also born into technology. These have shaped their unique outlook in the areas of finance. Hence, why it might seem a bit puzzling to invest as a millennial. Not to worry, this article presents you with an easy investing guide for millennials. Learn about what to invest, how to invest, and investment tools for millennials!
Millennials and Finance 
We need to deeply understand the traits of millennials while analyzing their relationship with money. Millennials refer to a generation of people born from the year 1981 to 1996. Unlike the older generations, millennials were more technologically savvy since they had been introduced to technology since birth. Hence, millennials are problem solvers and great innovative thinkers. 
Since millennials had an easier break into technology and education, it gave room for improved financial literacy compared to the older generations. Fortune revealed that 31% of millennials began investing before the age of 21. A lot of financial influencers on social media can be found in millennials. This is because millennials are old enough to have experienced a lot of prominent economic events and are also informed about current technological and financial states. 
However, recent research by Investopedia revealed that millennials are more risk-averse than older generations. This is no surprise considering the number of events that have shaken the economy in their time. Investment options have also been scary with multiple crashes, especially in the crypto market. For this reason, millennials are more hoarders and would rather save up their money than invest. 
What are millennials investing in?
Since millennials are more likely to take the safer road in investing, their investments are usually more risk-averse. According to Yahoo Finance, millennials are less likely to invest in stocks in comparison to Gen X. Millennials are often met with scares of market crashes due to the numerous ones that they have experienced. Another contributing factor is that they are saddled with debt from student loans and mortgages, which could take years to repay. Having such debts may cause extra concern in areas of investing, especially with risks involved. But these factors have not stopped millennials from dabbling in some investment options. Let's take a look at what millennials are investing in. 
Mutual funds:

Yahoo Finance reported that 47% of millennials invest in mutual funds. Mutual funds are one of the most popular forms of investment that millennials delve into. They are also less risky than other stocks, making them a more eye-catching option for the risk-averse generation. 
Cryptocurrency:

Although crypto is still at its nascent stages, millennials have hopped on the moving train of investing in digital currency. A further survey from Yahoo Finance revealed that 39% of millennials that participated in the survey hold cryptocurrency. However, there are still some issues with millennials understanding cryptocurrency and how it works.  This problem might be curbed soon as cryptocurrency is gradually attaining mass adoption and meaningful information is continuously being spread. 
Dividends:

Dividends are a less volatile form of investment. It is also a great way to receive steady returns. The returns are not only steady but also subject to appreciation. Many generations, especially millennials, have opted for dividends due to their nature. 
Technology:

Motley Fool

revealed a survey that stated that 42% of millennials are likely to invest in information technology stocks. Tech has become a growing space over time. There is also a spike in demand for tech skills and an increased number of tech startups. 
Automated & effortless crypto investing with Vestinda
Protect your portfolio during bear markets
Criteria to consider when investing
Before investing, you should consider a few important things. Here are some things to consider:
Capital:

Determine how much you can invest at a time. Map out a specific capital and start with it. Ensure not to break the bank in the name of investing. Invest an amount that is convenient for you. 

Investment goals:

Write out the goals you hope to achieve by investing your finances and set plans to ensure that you achieve those goals. Be consistent with the plans you make so that you will always be on track. 

Time:

How much time can you dedicate to growing your investment portfolio? Remember that managing and growing an investment portfolio requires patience, so ensure to dedicate time to it.
How should millennials invest?
Here are some tips on how to invest as a millennial:
Early investment:

Investing early enough will give you a good start and a more secure future. It will enable you to learn along the way and improve as time goes by. Investing early, even in small amounts, can compound over time, leading to profitable returns. 

Regular investment:

You don't have to put a huge sum of money at once into investing. You can break down large amounts of money and invest them periodically. The dollar cost average investment strategy may help in this situation by investing a certain amount of money periodically. 

Portfolio diversification: Investing all your money in just one particular asset is not a good idea because it gives room for more risks. Instead, you can invest in different selected assets. This way, you can reduce the risks of losses. The idea behind diversifying your portfolio is that in case one investment fails, at least other investments may be making a profit.  
Insurance:

Insurance is a great way to cover expenses from unforeseen events. Health insurance, for example, could save a good amount of money, considering how expensive medical bills can be. You might not see the benefits of investing in insurance right away, but it sure comes in handy when you need it.  
Vestinda – the best investing tool for millennials
Vestinda is an investment hub allowing traders to connect all crypto accounts from multiple exchanges, track their portfolios in a unified dashboard, and build algorithms in a no-code environment to automate investments in only a few minutes. Some of the features available for beginner traders:
1. Crypto Portfolio Tracking
The all-in-one investments aggregator you didn't know you needed (or maybe you did?). Link all your accounts from crypto exchanges and automatically manage your assets to boost your net worth. Optimize your investing experience and get full transparency and control on funds allocation.
2. Strategy Library
Earn on your crypto with top algorithms created by experienced traders and validated by Vestinda. 100% intuitive, easy to use and fast to set up, the strategies in the library are based on algorithms and technical analysis and are constantly updated according to market conditions.
Conclusion
While investing can be complex for some people, technology and easy access to information have made things easier. Don't hesitate to do adequate research before going into any investment. Millennials also have an edge because they are tech-savvy and more informed about contemporary issues than older generations. Remember to invest wisely by opting for a viable investment option that suits you and your goals. By knowing the right tools to use, getting informed and noting important factors to consider, you can invest your way to a better and healthier financial life.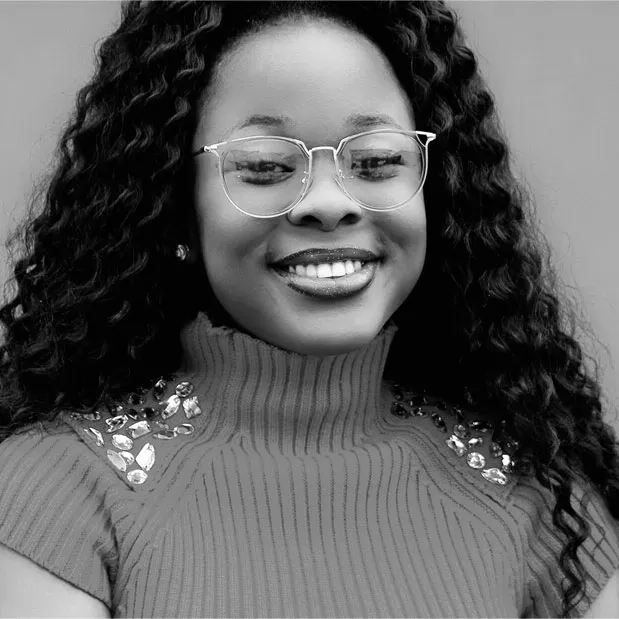 Ebiere Watchman is a prolific writer specialized in web 3.0 and finance. Ebiere's experience includes research projects, sales copywriting, and storytelling. She prides herself in crafting impeccable content to drive mass adoption in cryptocurrency.
https://www.vestinda.com/wp-content/uploads/2022/09/Blog-posts-cover-image-36.png
423
1210
Ebiere Watchman
https://www.vestinda.com/wp-content/themes/vestinda/img/v-logo-header-color.svg
Ebiere Watchman
2022-09-22 16:12:42
2022-10-18 08:59:57
Investing Guide for Millennials