Traders who stick to a well-thought-out investment strategy have an edge over the ones that do not. So let's see how to create the best crypto trading strategy for you.
Strategies allow you to make more educated decisions by analyzing a lot of data. Hence, gaining maximum out of your investments. Strategies will vary from trader to trader, depending on personal risk tolerance as well as financial goals, however, it is an essential part of navigating the market.
Investing in crypto assets without a trading strategy is like jumping in the ocean without learning how to swim first. 
What Are Crypto Trading Strategies?
Crypto assets are by far one of those investments that have the highest risk associated with them. Trading them without a plan is risky and has the potential of leading to a loss of invested capital. 
A crypto trading strategy means following a plan when you engage in the process of buying or selling different crypto tokens. It is a system based on predefined rules and criteria which are used when making trading decisions.
Factors to Take into Consideration When Creating Your Crypto Trading Strategy
In order to turn your strategy into a profitable one, you need to mind the following:
liquidity

– On a market with good trading volumes, the spread between BID and ASK will always be lower. You need to account for large spreads when building your entry and exit rules. Take profit and stop loss should also be set accordingly. 
trading pairs

– A strategy that works on Gold may not work on Bitcoin. Make sure you backtest on the asset that you want to trade.
market volatility

– There are different types of trading strategies. Some work great following the trend, others are more suitable for sideways movement of the market, while others can capture the most value from big price changes. Use the right tools to identify the market you're trading in.
Steps to Create the Best Crypto Trading Strategy
Step 1:

Research

Before even investing a dime within a crypto asset, the first thing you will need to do is due diligence and research on the projects you are interested in. While Bitcoin and Ethereum are largely dominant on the market, make sure you do research on as many alternative crypto assets, known as altcoins out there.

Investing in a crypto project without learning what it is about is like traveling to a foreign country without learning its navigational layout or bringing a GPS – you can get lost easily.

For example, there are alts out there that contribute to the changes in the real world, while others contribute to on-chain performance, or serve as a governance token for the future of specific projects where the more tokens users hold, the more power they have. 
Step 2:

Set Risk Levels & Goals

Make sure that you develop a common understanding of risk across multiple crypto assets so you can manage a strategy that is cost-effective when it comes to the risk involved in it. You also need to achieve a better understanding of the risk in order to get a competitive advantage. Here you will also need to build safeguards and learn how to respond effectively to crucial risks.  
Step 3:

Choose Your Asset

After you have done your due diligence, and have set your specific risk levels and goals, it is now time to pick the crypto asset that you will be investing in. 

The interesting thing to note here is the fact that you do not have to limit yourself to a single crypto asset. It is recommended that you branch out into multiple crypto assets to diversify. Also, you never quite know when one can spike up in value tremendously. 
Step 4:

Choose a tick interval for your strategy

You have to read the charts using different tick intervals to follow price actions and identify patterns. Use technical analysis to your advantage and adjust strategy when the market conditions change. Use time frames such as 3 minutes, 5 minutes, 15 minutes, 1 hour, 4 hours, or 1 day to better choose your entry and exit moments.
Step 5:

Choose entry & exit rules

The entry point is the price at which you will decide to buy a crypto asset, while an exit point is a level at which you will sell. You can choose to build your entry and exit conditions by using technical analysis patterns, on-chain data intelligence. The sentiment of the market can also play a major role in the decision-making process.
Step 6:

Backtest your assumptions

Backtesting is this general method through which you can see how well a strategy or a model has done; ex-post. This will help you assess the viability of a trading strategy and see how it would have played out on historical data of the crypto token in question. If this works, you will have the added confidence of using it going forward.
Step 7:

Analyze results

Another key aspect of forming a good investment strategy is to evaluate it in order to predict its future performance and determine its sustainability. When you analyze the results efficiently, you can assess the financial strategy or create a new one based on the performance of the previous investment. Look at specific statistics that can help you understand how well the strategy performed (sharpe ratio, alpha, holding time, maximum drawdown etc.)
Step 8:

Revise strategy

You have to adjust the conditions, as well as the risk levels, safeties, and other inputs based on how the market evolves throughout time. Keep updating your strategy to get the best possible outcome.
Tips to Improve Your Crypto Trading Strategy
Safeties
Stop-loss:

A stop-loss is a type of protection that helps you manage risk, so you do not end up losing more than you wanted to. If the price of the asset moves against you with the percentage set, the Strategy will EXIT.

Take-profit:

Obviously, it is a way to close a position at a profit. If the price of the asset moves into your favor with the percentage set, the Strategy will EXIT.

Trailing stop loss:

The Trailing Stop Loss functionality works similar to the Stop Loss, only that it trails the price change if the price moves in your favor. Then, if the price changes direction against you with the percentage set, the Strategy will EXIT.
By taking advantage of all of these safeties you can improve efficiency. Plus it gives more peace of mind and helps you create the best crypto trading strategy for you.
Try Not to Risk More Than X% Out of Your Portfolio
Each position and investment that you make should not risk more than X% of your entire portfolio. This will typically be in the 2% range, but it can vary based on asset fundamentals and the entry signal's strength. The position size refers to how much you can put into a specific crypto asset. For finding the appropriate sizing, you should consider your risk tolerance level, as well as the size of your account. 
Keep an eye on your entire portfolio
Track your crypto portfolio and make sure you have an overview of your net worth. It can give you a hint on how to size your positions, whether you are exposed to much or staying in cash, or how much of your portfolio is in different assets.
What Tools You Need to Create the Best Crypto Trading Strategy?
There are many tools out there available to help you in the creation of your crypto trading strategies. However, there are a few things you need to keep in mind before picking the right one: 
It needs to be flexible and easy to understand as well as use. 

You need to analyze how much data is available inside the platform and what kind of options you have when it comes to using them together. 

Check if you require any programming skills or not in order to use it.

The tool needs to give you various functionalities, such as backtesting on historical data, paper trading or live trading.

You should receive advanced analytics on the strategy results, that will help you make an educated decision going forward.

You should be able to see your investments easily after you start a strategy and see the results in a simple way.
Automate crypto trading
Join Vestinda Private Beta
Why Choose Vestinda to Create Your Crypto Trading Strategies?
Vestinda empowers your investments in digital assets. You can build trading strategies that you can use to automate the entire investment process.
It offers you all of the aforementioned features, and you can even invent unique algorithms with the easy-to-use, rich and flexible drag and drop strategy builder.
See the main reasons you should try our strategy builder:
You can use close to 100 technical indicators

Different tick intervals can be used in the same strategy for each indicator. Combine them to come up with new trading ideas and boost your profit.

Conditions for entry and exit can be defined as simple as

A+B

; build expressions using logical, arithmetic and relational operators – nothing that a primary school child doesn't know :)

Create strategies with no programming skills, in a savvy interface that makes it all a breeze.

Build new indicators by combining different ones together in mathematical formulas; You can even use indicators compounding on multiple levels.

This is all powered by a powerful backtesting engine that offers full historical data for all of the assets on the integrated exchanges.

You also get access to our advanced analytics module that will help you make informed decisions on how to improve the strategy.
On top of that, you can start with a free trial. Secure your spot! 🚀🚀🚀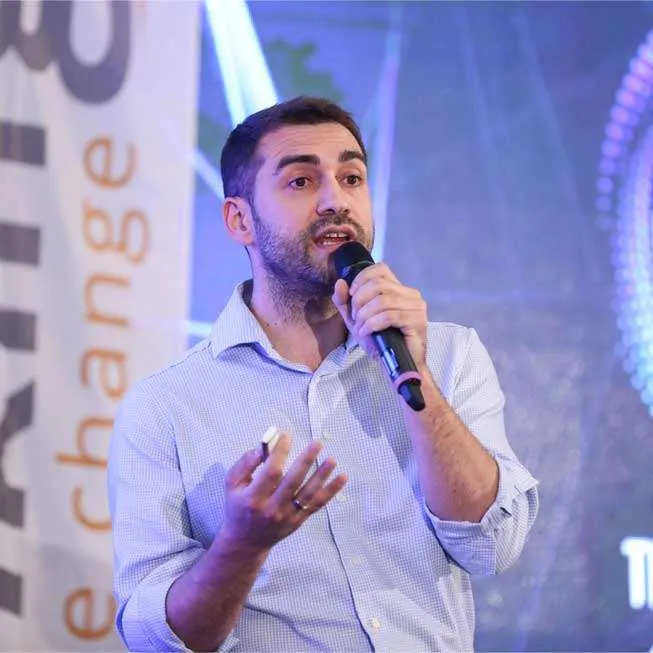 Founder & CEO of Vestinda.
Compacting years of investment portfolio building into just a few minutes.
https://www.vestinda.com/wp-content/uploads/2021/03/VESTINDA-How-to-build-the-best-crypto-trading-strategy.png
423
1210
Alin Breabăn
https://www.vestinda.com/wp-content/themes/vestinda/img/v-logo-header-color.svg
Alin Breabăn
2021-08-16 13:00:11
2022-10-13 12:08:44
How to Create the Best Crypto Trading Strategy