What is day trading?
Day trading is a style of trading in which the trader executes intraday strategies to profit off of short-term volatility in the price of a financial instrument. Unlike swing traders, day traders typically do not hold a position overnight. They finish the day flat regardless of their position won or lost.
Day trading can be very lucrative since you execute a large number of positions in a short amount of time, but it can also lead to a fast loss of the account. If you do decide to manually day trade, you need to be aware of the mental and psychological toll it can have on your personal life. It is generally a bad idea to day trade when you are processing a break up for example. In such a situation, it's better to look away and avoid trading at all costs, to avoid the potentially high cost. Or, you could have been making passive money with the help of Vestinda smart algorithms and tools!
Day trading crypto is often so volatile that it feels like riding a $DOGE space ship, beating daddy musk on a diamond hands road trip to the moon.
Are there day trading rules for crypto?
The most important rule in any form of trading is the preservation of capital.  It does not matter how often you can be right if a single trade can wipe out your account and all your hard-earned money. In cryptos, you need to be extra careful because of how volatile they are in nature.  There are also intrinsic risks associated with crypto products like Defi where your money could be lost to a hack.
However, unlike the US stock market, and similar to the CME futures, you are not subject to the pattern day trading rules. This rule stipulates that if you make more than 3 transactions per week, you will need to have at least $25,000 in your account. If the account value drops below that, you will no longer be permitted to trade. You can get that revoked only once after which, things get complicated
In crypto, however, you can trade with as low as $100 which can be great if you want to get started, or you need to deploy a small capital to test the strategy that you wrote on Vestinda.
Another problem you need to be aware of if you are deploying a cross-exchange arbitrage is related to the potential for wallets to be down for maintenance. This happens when an exchange forbids users to withdraw or deposit a coin for a limited or indefinite amount of time. During this event, the price of this coin can change violently due to traders liquidating the coins that they risk never being able to withdraw.
One last note you might want to be mindful of is related to taxes and withdrawal methods back into fiat. Depending on which jurisdiction you are in, you might be taxed as high as 30% like in France, while others might ban you from doing crypto business altogether like in China.
Advantages of day trading crypto
Day trading crypto is similar to what you would do in the stock market, but there are a few key differences compared to the traditional financial markets which give day trading crypto a big advantage.
First of all, crypto never 'closes' and trades 24/7. This can make a big difference based on your time zone. If, for example, you trade the US stock market, you will need to wait for it to open at 9.30 AM New York time. However, if you are living in Europe, that time is around 3.30 PM for you, while if you are in Asia, this can be as late as 7.00 PM.
Another advantage of crypto is its volatility. You can trade penny stocks, but they are too risky due to the lack of liquidity, meaning that you risk finding yourself holding a bag. Bitcoin, on the other hand, is an incredibly liquid asset, that can be traded with leverage, and that is highly volatile. All of which are golden items to any day trader.
Given the programmatic nature of crypto, they can be easily day traded by the means of algorithms. This is not usually straightforward in the traditional markets where most of the time, just getting access to data like OHLC, is paid, and you might need to pay more to get LVL 2 data.
Crypto exchanges have, from day one, always had both an HTTP API, and a streaming API. This means that you can use tools like Vestinda to build highly sophisticated crypto portfolios and day trading strategies.
Last but not least, crypto leveraged products, like futures or options, allow you to trade with small capital. For example, you can trade with a $100 account on Binance futures. However, if you want to trade CME Nasdaq futures with a broker like AMP, you need to have as little as $1,700 to hold a micro NQ position overnight, and as high as $17,000 to hold a mini NQ contract.
Steps to build your crypto day trading strategy
In order to build a crypto day trading strategy, you can use similar ideas from day trading forex or the stock market. However, you have access to information such as volume and live order book data that would not be normally available in forex or CFD's. Volume and order books can be used to spot areas in which whales are waiting with sitting orders. 
Whales can be either institutions waiting to buy at certain levels or stop losses grouped in a zone. In either case, these are strong liquidity areas and often serve as magnets.
Simple technical analysis is also very popular in crypto trading. The RSI, the MACD, Ichimoku, and moving averages are often used to build simple strategies. You can create such strategies using Vestinda, and automate your day trading strategies.
Automate crypto trading
Join Vestinda Private Beta
You can also employ other day trading strategies:
Scalping: this strategy attempts to make numerous small profits on small prices changes throughout the day
Range Trading: this strategy is based on the idea of using support and

resistance

 areas to buy the low and sell the high until a breakout is confirmed with a potential new trend.

News-based trading: this strategy typically tries to find trading opportunities by scouting news for potential pumping coins or ideas. Twitter is a notorious location for such data mining. Back when Trump was the US president, some of his tweets had a direct impact on the stock market. The same has happened after Elon Musk tweeted about both BTC and DOGE.
High-frequency trading (HFT): this strategy uses sophisticated algorithms to get in and out of trades at a  very high speed. The idea would be to exploit market inefficiencies no matter how small they can be, as long as they are profitable. You can use Vestinda to create HFT strategies.
Arbitrage: This strategy finds discrepancies between the price of an asset based on where it is located. For example,  you can do cross-exchange arbitrage, or arbitrage between a spot of an asset, and a futures asset.
Best crypto coins for day trading
In day trading, the best coin or asset to trade is the one that will be offering the highest return on investment. Ironically, but household names such as bitcoin or Ethereum, are rarely of interest to day traders, unless you have a deal with an exchange that would give you rebates.
The problem is that there are too many stakeholders interested in Bitcoin, meaning that the price, while volatile, is not as volatile as other smaller coins. For example, when Bitcoin might be up 10%, another small coin, like MANA or RUNE, might be up 50%.
Can you make money day trading crypto?
Day trading can be very lucrative, be it in crypto markets or traditional markets. Let's say that you decide to risk 1% of your capital and that you win on average with a 3:1 risk-reward ratio.
If you trade on a higher timeframe, you will need to wait longer to get a signal. Sometimes weeks pass by without any. While, in day trading, you can get a couple of signals in a single hour. When you combine this with leverage, you can essentially aim to make it much faster.
How to choose the best crypto day trading platform?
No matter what, the crypto exchange and the trading platform that you use, can make or break your day trading career. You need to make sure to choose an exchange that provides:
Reliable connectivity, especially in times of high volatility

Big variety of coins. The more, the better, because it increases your chances of coming across a volatile coin, which would greatly increase your profits.
Why choose Vestinda to build your crypto day trading strategies?
Vestinda is a brand-new platform that can take your day trading to the next level.
 You can build your own trading strategy first with an easy-to-use, no code strategy builder
 You can backtest your trading strategy before using it in simulation mode

Once you make sure that your strategy is profitable, you can use Vestinda to deploy it on the supported exchanges. Currently, supported exchanges are Binance, Kraken, and Poloniex.

You have tools that help you do proper risk management. For example, commissions are taken into consideration when calculating returns.

The most important thing in trading is data. You need to make sure that you have up to date, and real-time data. Something that is taken care

of

 in Vestinda.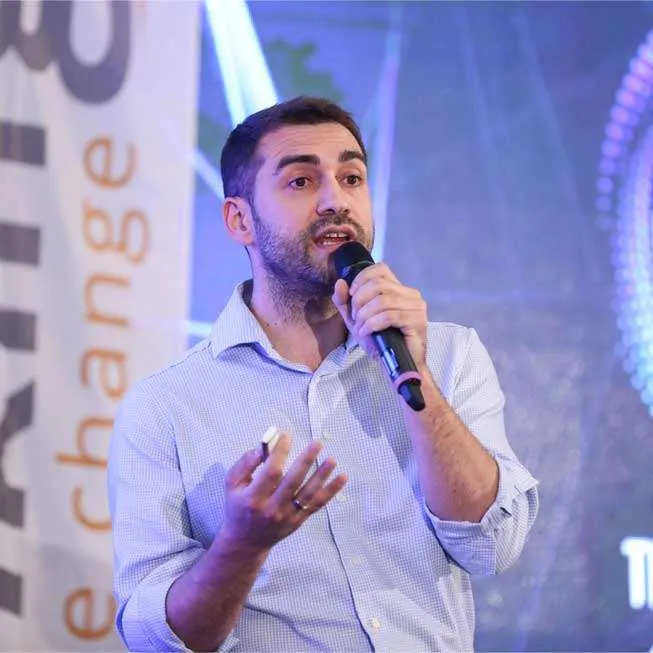 Founder & CEO of Vestinda.
Compacting years of investment portfolio building into just a few minutes.
https://www.vestinda.com/wp-content/uploads/2021/10/Blog-posts-cover-image-4.png
423
1210
Alin Breabăn
https://www.vestinda.com/wp-content/themes/vestinda/img/v-logo-header-color.svg
Alin Breabăn
2021-10-11 19:01:10
2022-10-18 08:56:31
Day Trading Crypto: Is It Worth It?